While aging may be inevitable, preparation for the emotional and financial costs associated with dependency of parents in the latter phase of their life does not come easily to most families. This is true for both the parent and the children or other caregiver.
When adult children and caregivers begin thinking about how to help their loved ones directly, they often seek out options such as those provided by Hope Home Care, which can offer the personalized care aging individuals need.
Q: How does caring for an aging parent affect the caregiver?
A: A study by MetLife found that there are nearly 10 million adults who are age 50 and older caring for their aging parents. This study estimates that the potential costs for caregivers (in terms of lost wages, pension and Social Security benefits) to be around $3 trillion or an average of $300,000 per caregiver. In other words, many risk putting a significant dent in their own retirement plans if they haven't properly planned for how to help mom and dad.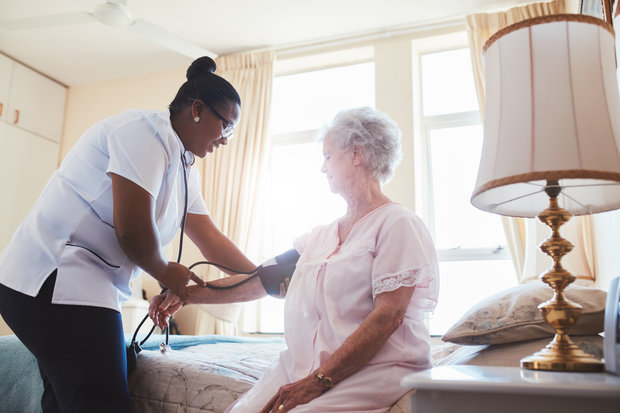 Q: How should children plan for how to help their aging parents?
A: It is normal when first facing senior-care issues to feel overwhelmed and not know where to begin. But the first step should be to develop a care plan based on an assessment of the current needs of the parent. The son or daughter of an elderly parent usually is familiar with the needs of that parent based on their activities of daily living (ADL), however, a registered nurse is more equipped to help with this part. The plan will depend in part on whether the parent has had a sudden health crisis, a medical condition that is progressive, such as dementia or vision deterioration, or has needs due to a normal and gradual process of aging.
Q: When should planning for an aging loved one begin?
A: The sooner the discussion begins, the easier it will likely be on everyone involved. It is much more difficult to put an effective plan into place after a crisis, so it is best to start discussing these matters while your parents still are healthy and active.
Before seeking care, ask these questions: How do I assess what kind of care is needed? How can I get help in making the decision? How much will it cost and will insurance cover it? What services will be needed down the road? How do I help them transition into eldercare? Can I manage these services by myself? Who will be my support?
Q: What should the first step be to begin planning?
A: Experts say that any serious plan for caring for aging parents must begin with a legal document designating someone as having "power of attorney," not with discussions about money. That paperwork grants authority to another individual to handle decisions if a loved one cannot make them as a result of illness or memory loss.
At Hope Home Care, we are here to help families through this process so that it will not feel like more of a burden. We are here to make the process as seamless as possible, so that caregivers and their parents are confident that the decision they made is the right one.
Hope Home Care is located at 26 Dumont Ave., Staten Island, N.Y., 10305. For more information, call (718) 667-8510, ext. 224, or visit hopehomecare.com